Welcome to Byne! Our hope is that you feel right at home, like you belong here. Byne is a faith family community that embraces individuals from all backgrounds and ages. We are more than just a gathering place; we are a place where you can connect, find purpose, and foster meaningful relationships with God and one another.
If you are new to Byne, Click here to receive more information about all that God is doing at Byne and let us know how we can pray for you!
You can also fill out a CONNECT card and drop in the offering plate or the basket at the Welcome Center .
Bible Study Groups




Sunday Mornings @ 9:30am

Sunday Worship




Sunday Mornings @ 10:45am

Wednesday Prayer & Groups

Prayer Service, Adult Bible Study, Youth & Children's 6:15pm
HWY 412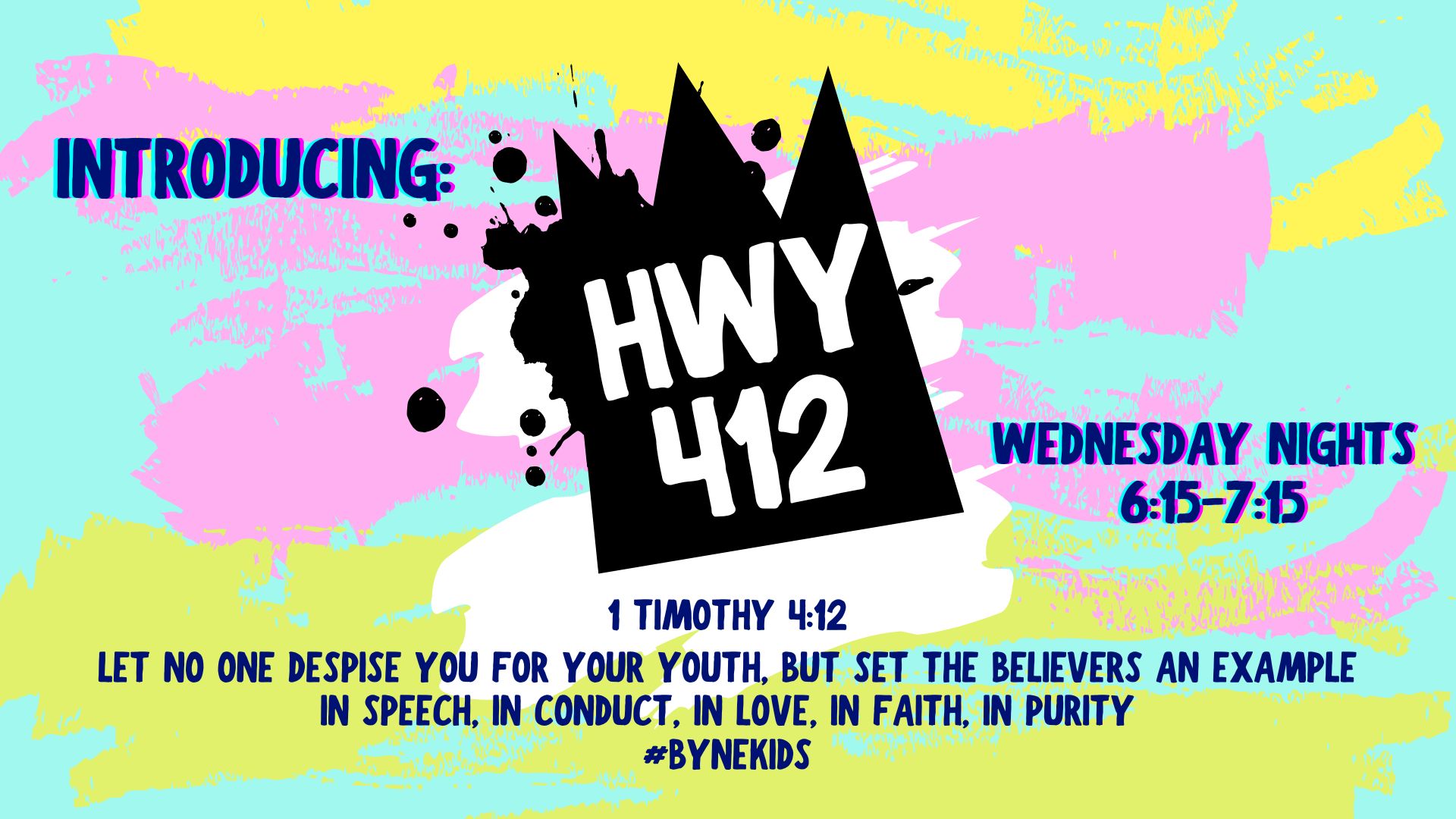 Our Wednesday nights have seen an influx of kids joining our program, and we couldn't be more thrilled. Our children are the future, and we need your help to continue making this initiative a success. If you're interested in volunteering, please click on the link below to register or get in touch with Misty Pate. We appreciate your support!
ESL CLASSES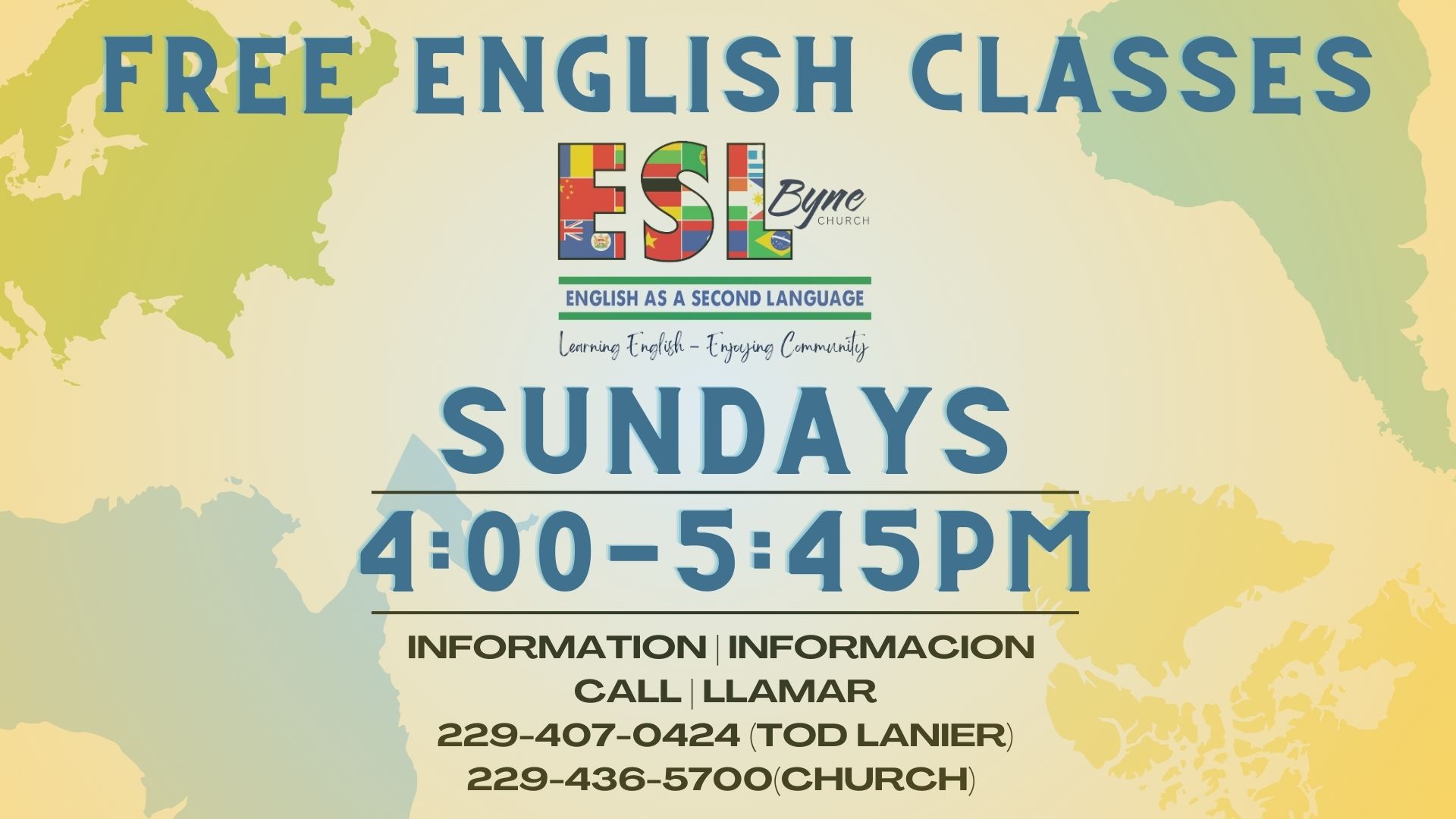 English as a Second Language (ESL) Classes:
Sundays from 4:00 pm to 5:45 pm
If you or someone you know is interested in learning English as a second language, please contact Tod Lanier at (229)407-0424.
Fall Fest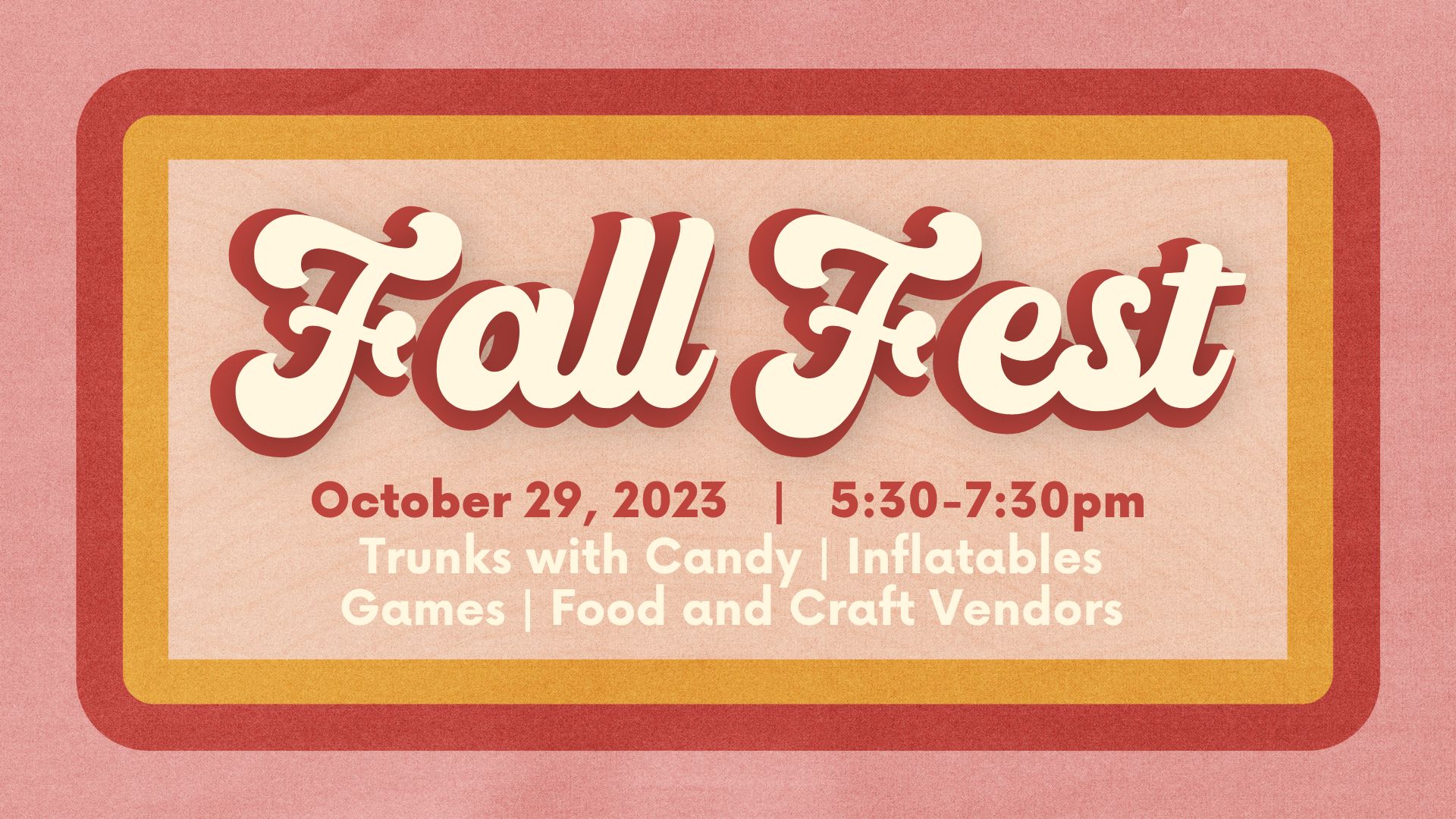 Fall Fest is fast approaching and we're already gearing up for the big event! Here are a few ways you can get involved:
**Donate Candy:** We're now accepting candy donations. If you're able to contribute, we'd be extremely grateful.
**Volunteer:** We need volunteers to help with various tasks such as trunks, concessions, and registration. If you're interested, click on the Volunteer link below to learn more.
**Become a Vendor:** If you're interested in setting up a vendor booth at Fall Fest, click on the Vendor sign-up link below for further details.
We're thrilled about Fall Fest and can't wait to see you there!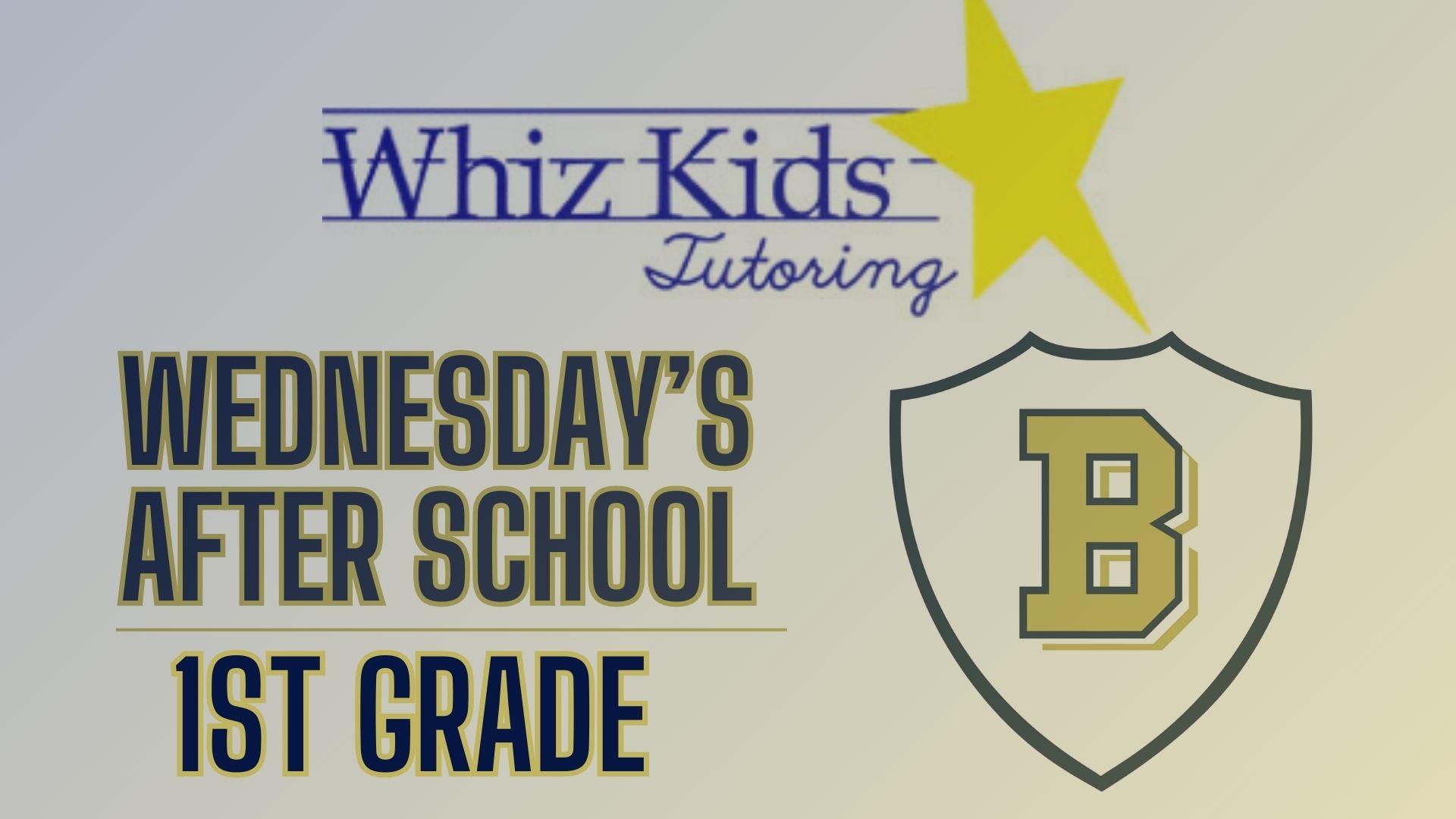 Whiz Kids
We are currently seeking a few additional tutors for our first grade students. If interested, please click on the interest form below. Tutoring sessions will be held on Wednesdays from 2:30 PM to 4:15 PM. Volunteers will need to attend a meeting on October 5th at 10 AM to complete necessary forms in Room 114. Don't miss this opportunity to make a difference in the lives of young learners!
Overcomers

Join us for an evening of worship, learning about faith, and fellowship every Friday at 6:30 pm in our small group room.

Support With Love

The Support with Love Group offers a safe and supportive space where individuals coping with loss can share their feelings, connect with others, and learn healthy ways to cope with grief. There is no judgement, only support and love.
Women's Study

Join the Women's Study Group this Wednesday at 6:15 pm as they delve into "Without Wavering," exploring the concept of resilient faith founded upon God's promises.




Hwy 412

Join us for an exciting experience on Hwy 412, designed for children ages 3 and up. Every Wednesday from 6:15-7:15pm, your kids will enjoy music, group activities, games, and teachings about Jesus. Don't miss out on the fun!




Men's Study

Join the Men's Study group every Wednesday night at 6:15 pm as they delve into the book "Fight". This book will teach you how to win the battles that matter the most.



STATE MISSIONS DONATED: $2,195
Gannon, a long-time member of Byne, is a highly skilled individual who is committed to using his talents for the Lord. He enjoys participating in Special Olympics, capturing moments through photography, and expressing himself artistically. His portfolio includes several intricately-detailed pages featuring Bible verses that are sure to inspire and uplift you.
Upcoming Dates
September 25: BCS Board meeting

September 28: Class Ring Ceremony

Sunday Morning Nursery & Preschool

September 24

Lanna Adams, Amber Douglas, Joyce Bridges



Byne Baptist Church

2832 Ledo Rd, Albany
United States of America

You received this email because you signed up on our website or made a purchase from us.