The ByneLine communicates what we celebrate, what we do, and how we do it with unity, purpose, and passion!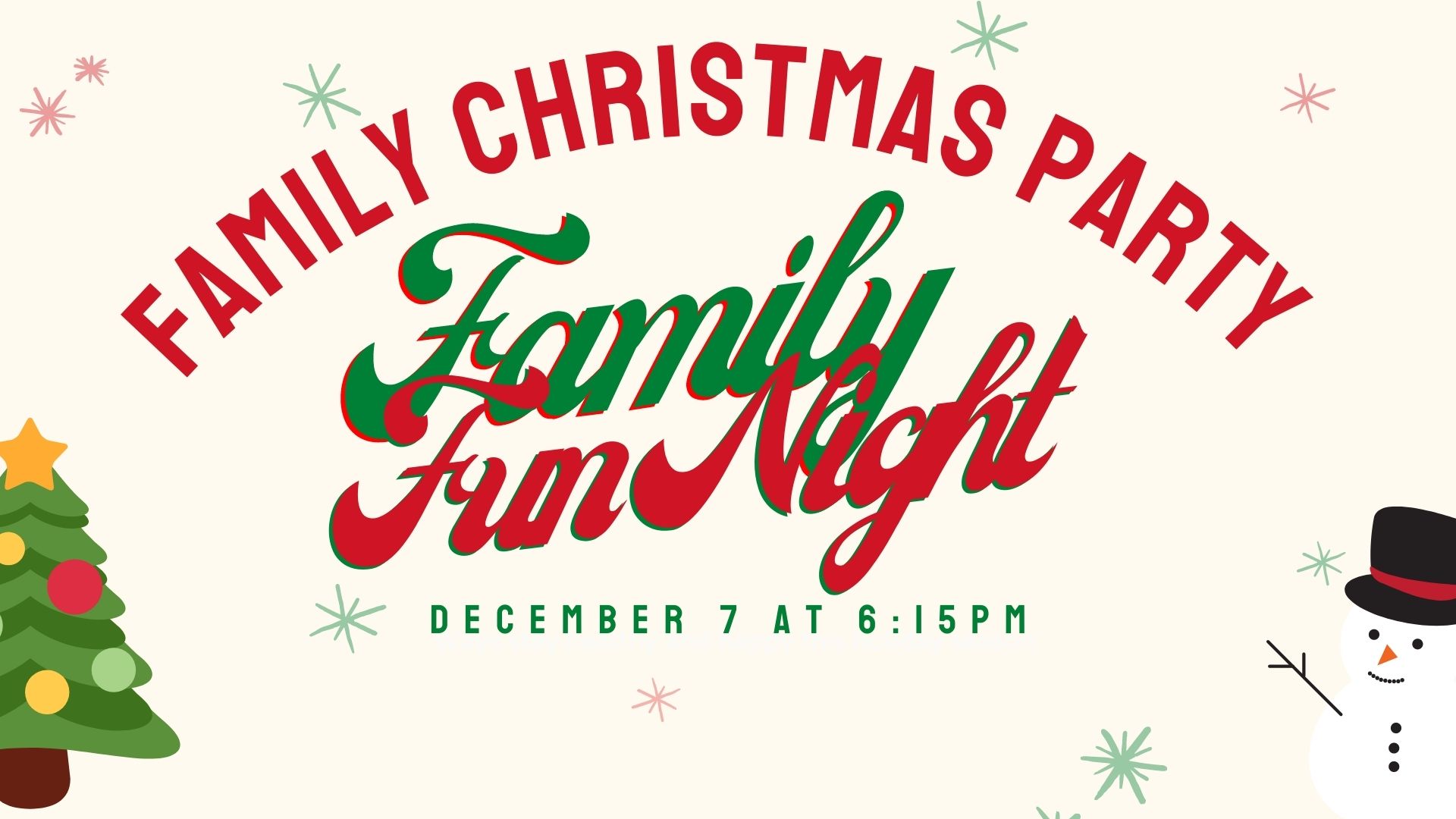 Family Night
Families are encouraged to join us for games, snacks, and unforgettable memories on Wednesday, December 7 at 6:15pm. We will also hear more about upcoming Family Ministry programs and opportunities.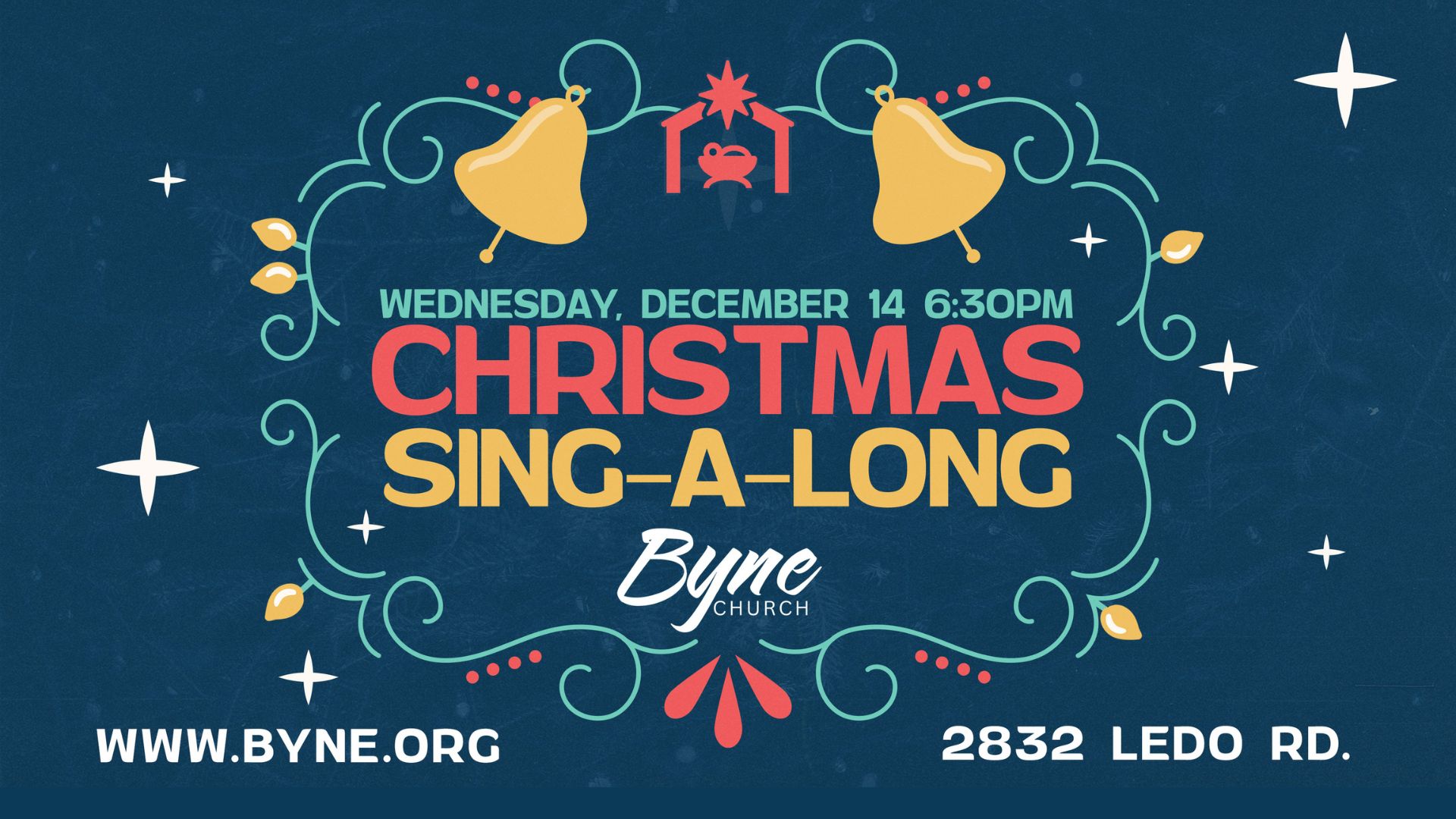 Songs of the Season
Join us for a special time of worship and praise as we sing traditional carols and some of our favorites on Wednesday, December 14 at 6:30pm.
Bring your favorite dessert or finger food to share!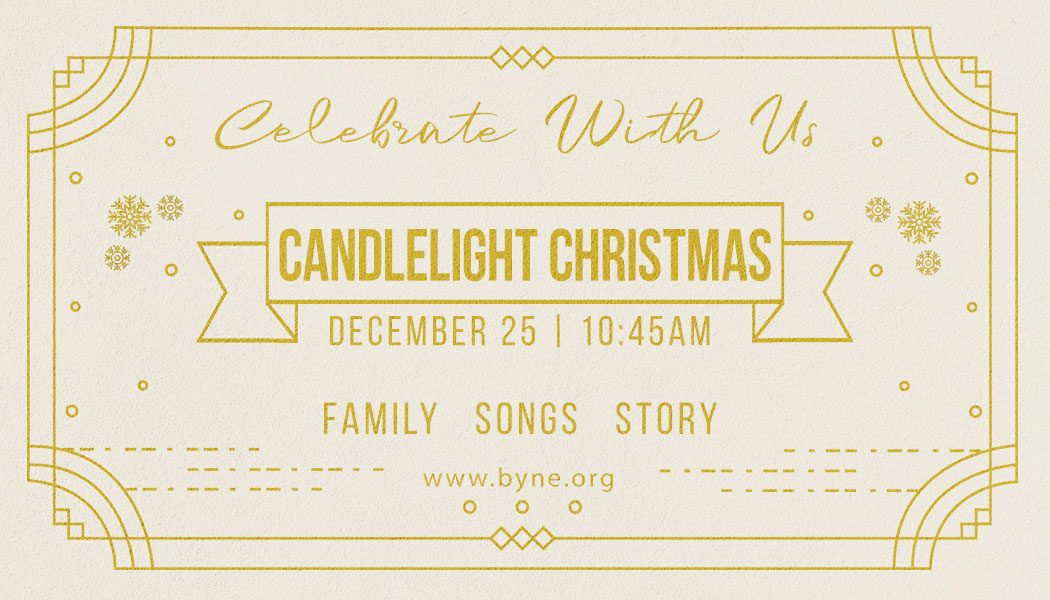 Celebration of Jesus
On Christmas Sunday, we will celebrate the birth of Jesus at 10:45am with a special Candlelight Service. The 60-minute service will include sacred Christmas and worship songs along with a timely message of hope in Jesus.
January 1
PJ's Sunday
Kids are encouraged to wear PJ's to church on January 1 for a special day. We'll even have donuts in the foyer!

Rewards Ahead
In the 1990's, China's economy was growing at a healthy pace. A group of investors were eyeing the West and were hoping to create more success stories on their own soil. The Reignwood Group began construction on Wonderland, a 120 acre amusement park with rides, shows, and of course - a castle. Halfway through the construction phase, Asia experienced a massive economic downturn. In 1998, construction stopped on Wonderland. Though millions were poured into the infrastructure and buildings, the park never opened. In 2013, the remaining structures were demolished. Click here to see pictures of the park that was never saw a single guest.
Paul sensed the challenges of the church in Galatia. He knew the battles they were facing and the weight that they were carrying. The gospel of Jesus Christ was intended to bring freedom from the law and joy in righteousness. In chapter six, Paul encourages them, " Let us not get tired of doing good, for we will reap at the proper time if we don't give up". (Galatians 6:9) They had come so far, but the reward still laid ahead. He tells them, if they are going to gain the reward, they would have to do the following:
Restore people who have committed egregious sins.
Carry the burdens of the weak.
Examine their own lives.
Learn the Word and care for the teacher.
The performative tasks given by pharisaical persons weighed heavy. It was difficult living in community with flawed humans. Though it would be easier to withdraw and take the path of self-centered living, Paul was calling them to more. He reminded them that there is a reward for those who do not grow weary of doing well - for those who don't give up.
We continue in a long line of faithfulness. Byne exists because God has blessed faithful people. For the past 112 years, amazing movements have come and gone. Many good deeds have been carried out and stories of redemption have been written - many, many stories. As you consider this season of life and all you have experienced, let me remind you, God is a rewarder. He has more in store for me and for you - more for us.
Do not become bitter or hardened against people who have made a mess of their lives (Verse 1). Carry the burdens of the weak (Verse 2). Humble yourself (Verse 4). Don't give up (Verse 9). The hardest battles are not fought with human hands, they are fought within each human heart. It is difficult to love the Lord your God with all your heart, soul, mind, and strength. It is difficult to love your neighbor as yourself. It is difficult, but the reward is great!
As this year comes to an end, consider the following questions:
Have I allowed bitterness a place in life?
Have I pushed away needy people?
Do I feel like withdrawing?
What good works am I eager to do?
"What no eye has seen, nor ear heard, nor the heart of man imagined, what God has prepared for those who love him" 1 Corinthians 2:9 (ESV)

MISSION Opportunities Coming in 2023
Puerto Rico- Block Parties and light construction
Kentucky - Rebuild trip
Georgia Baptist Children's Home- clean up and light construction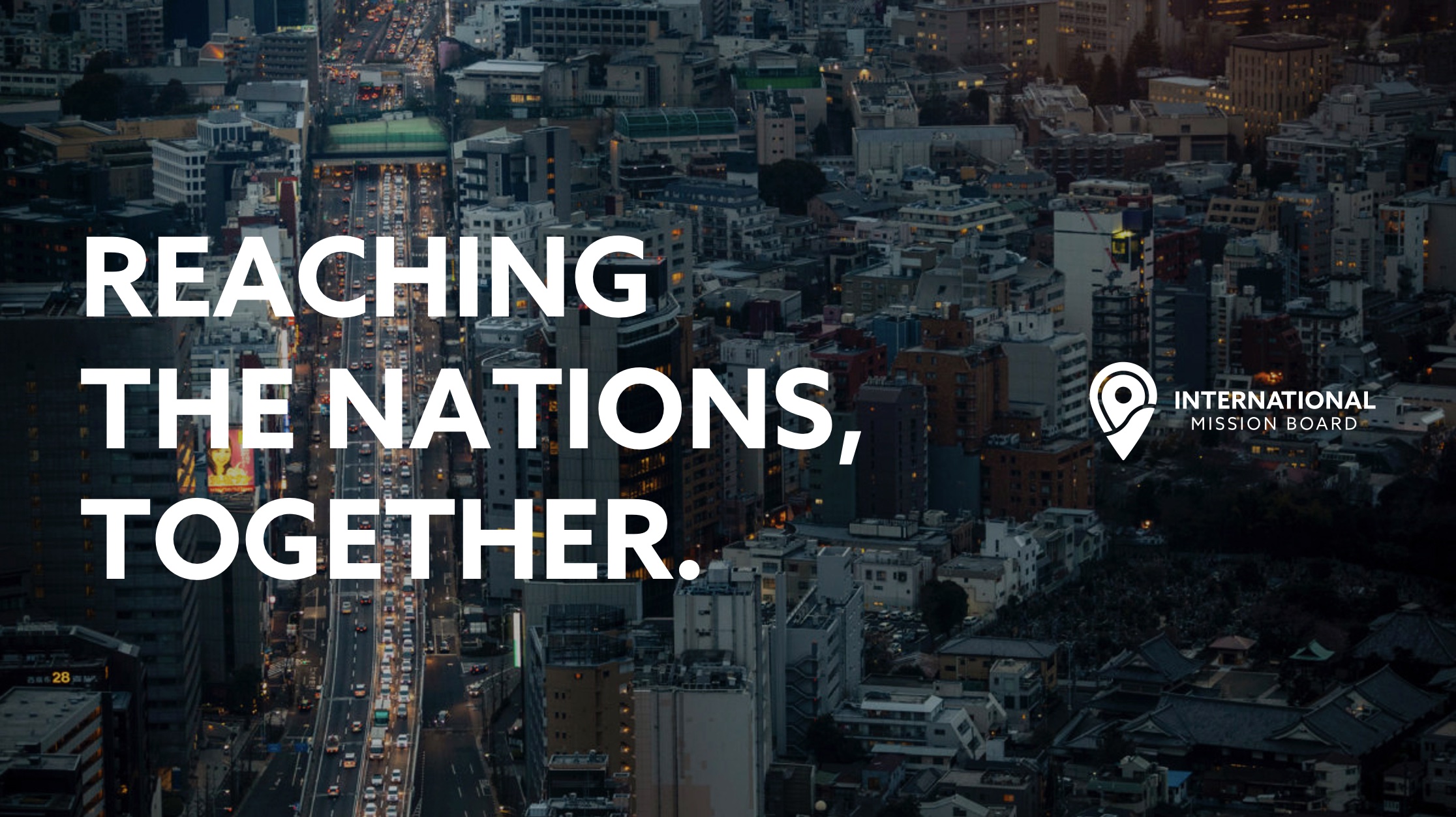 REACHING THE WORLD WITH HOPE
Lottie Moon was sent as a Southern Baptist missionary to China from 1873 to 1912. She saw firsthand the world's greatest problem - LOSTNESS. Meeting so many people who had never heard the gospel compelled her to write letters to American churches describing the need for a greater missionary presence. She pleaded for increased prayer and financial support to send and sustain more missionaries. This challenge became known as the Lottie Moon Christmas Offering®.

Get Involved
Each year we participate in the Lottie Moon Christmas Offering to help support Missionaries around the world. Please participate by doing the following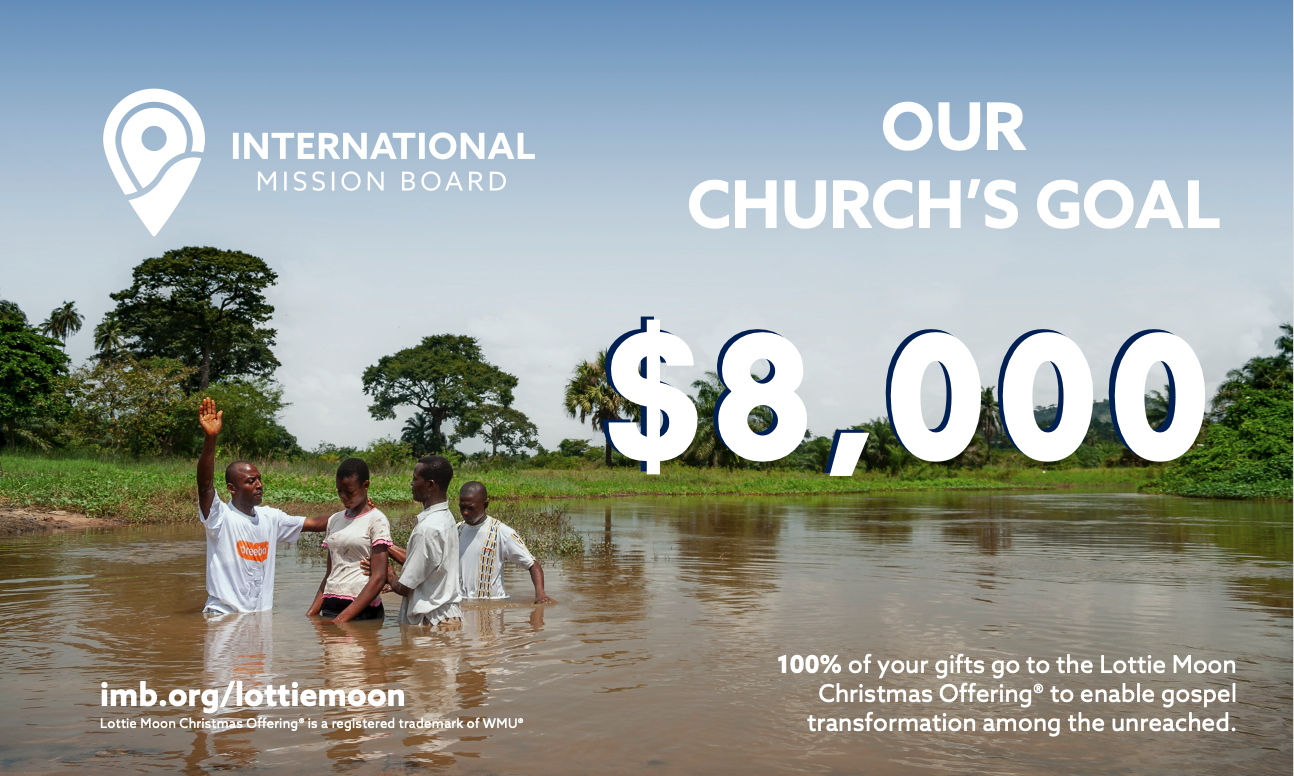 December 2022
Lottie Moon Offering
During the month of December we will be collecting the Lottie Moon Christmas Offering which supports global missions. 100% of your gifts go directly to missions efforts. You can give online or in the offering basket.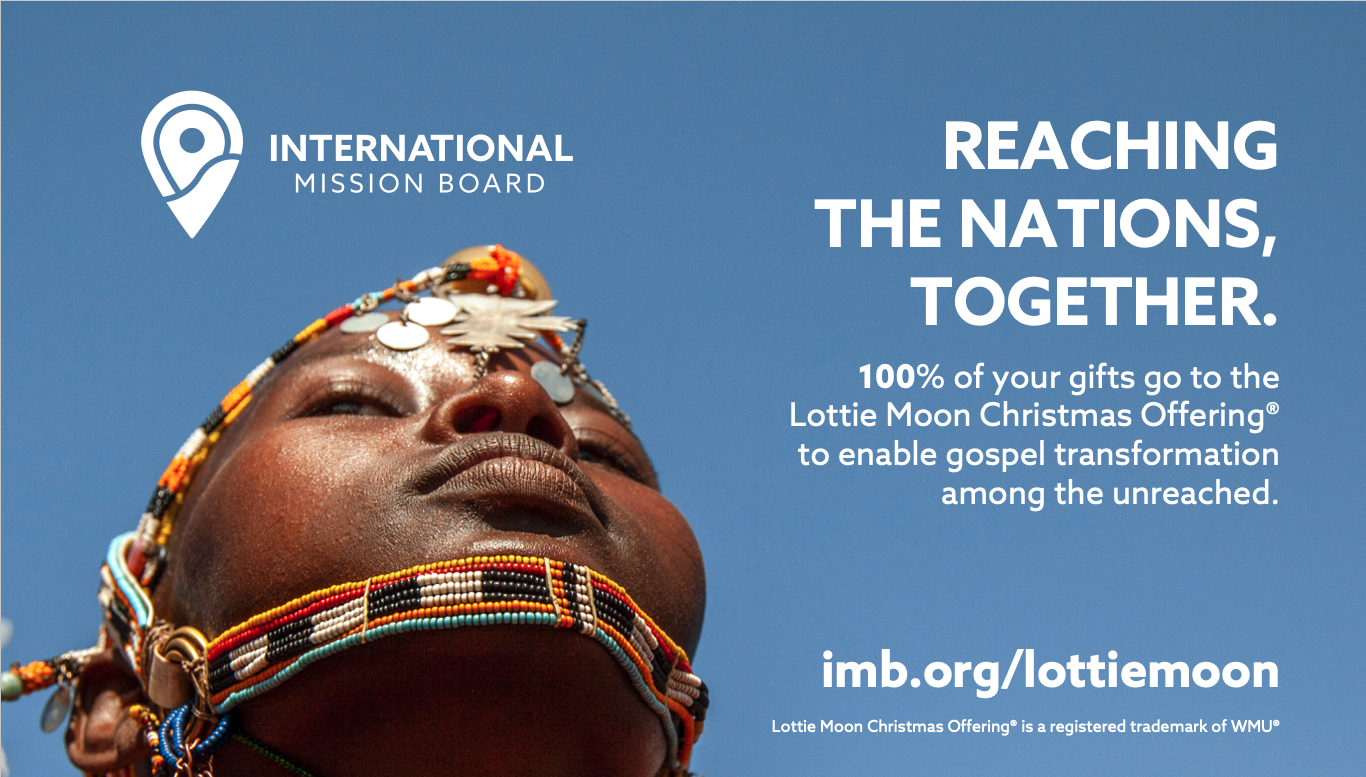 December 4-11
Week of Prayer
Please join us on Tuesday, December 6th, 10:00 AM in the Chapel at Byne Church , 2832 Ledo Road, for our special Week of Prayer Program.
Special Guest, Maya McLane, missionary to Ukraine before being evacuated, will be sharing with us.
December 10 + 17
This year, we are serving on two special days at two venues. On December 10, we will meet at the Albany Mall to wrap gifts, sing songs, make ornaments, and minister to people. On December 17, we will go across the street to Wal-Mart to wrap gifts and share the love of Christ.
February 10
Night to Shine
Night to Shine is a celebration of the love & value God places on all people - including those with special needs. Our church is leading and hosting the event, but it will include people from all over our community. We will need over 200 volunteers so pray how God wants you to serve. Click here to sign up

Thank you for continuing to give to "Building the Legacy". We have made many great improvements and fulfilled many needs with your continued gifts to this account. Here are some ways your donations have been used:
New HVAC units in the sanctuary & hallways around the sanctuary
New projectors in the sanctuary including the sheetrock work
Painting in foyer bathrooms
New counter tops in foyer bathrooms
New mirrors and décor in foyer bathrooms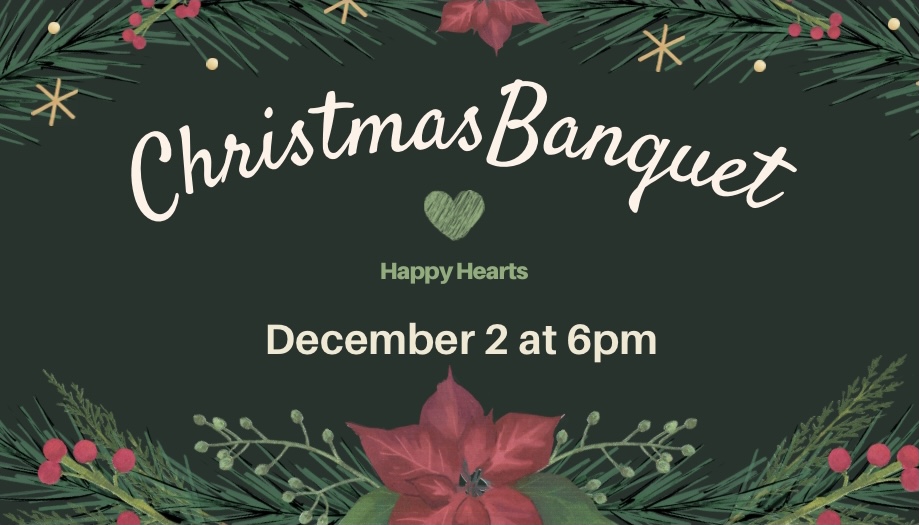 December 2
Senior Adults are celebrating Christmas on December 2 at 6pm. We have a wonderful meal prepared and enjoyable entertainment.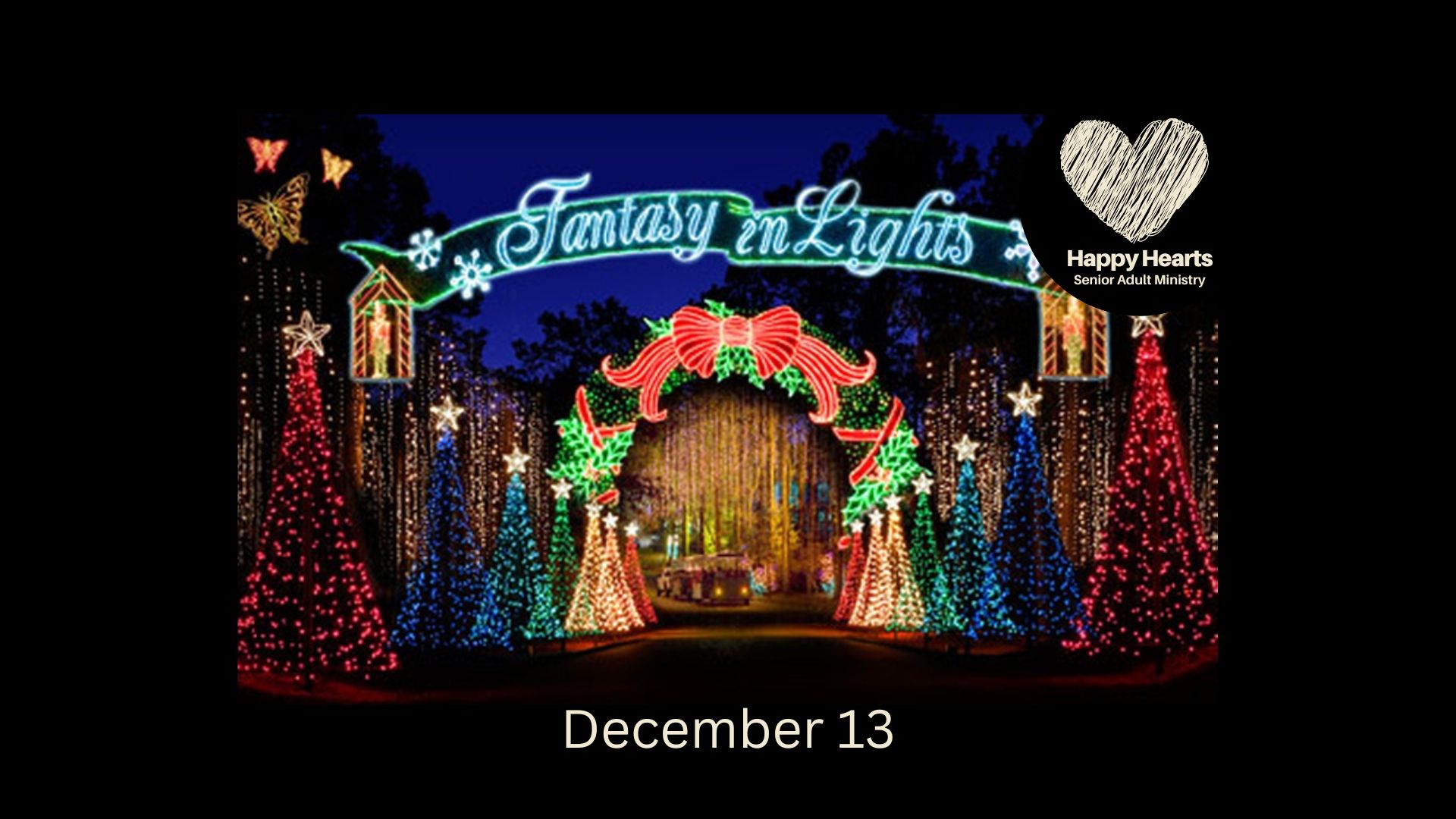 December 13
Senior Adults are taking a trip to Callaway Gardens for Fantasy in Lights on Tuesday, December 13.
The Financial Reports for October should be available early this month.
December Schedule
December 4 Valencia Mesamours, Aurora & Petro Wilder
December 11 Lou Chavers, Betty Solomon, Cathy Lynn Lanier
December 18 Diane Jackson, Linda Cumbie, Margaret Owen
December 25 NO NURSERY AVAILABLE


Monthly Events
December 2 Happy Hearts Christmas Banquet

December 7 Family Christmas Party & Youth Christmas Party

December 10 Share the Joy at the Mall
December 11 ESL Christmas Party
December 13 Fantasy In Lights
December 14 Christmas Sing-a-long
December 17 Share the Joy at Walmart
December 18 Family Sunday
December 25 Christmas Candlelight Service
January 1 PJ's Sunday

2832 Ledo Rd, Albany
United States of America
You received this email because you signed up on our website or made purchase from us.
Unsubscribe